Filter by Category
Stress Management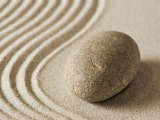 Mindfulness for Daily Living
with Rebecca Porter

Next available session starts Jan 9, 2024 at 5:30 pm
A 4-week course to help you gain a deeper connection to the day-to-day experiences of your life through a practical approach to mindfulness.
This program will introduce a different theme each week to explore how you engage with your mind/body connection, anxiety and stress, interpersonal relationships, and technology. Both educational and experiential, each 1 1/2 hour class will include guided instruction of applicable mindfulness teachings, practices and discussion.
The class will meet Tuesdays in January (9, 16, 23, 30) from 5:30-7:00 pm. Registratino is required.
The Art of Wellness
with Estelle Krestos RN, BSN

Next available session starts Jan 23, 2024 at 9:45 am
A holistic approach to health and wellness
Art and creativity can help you connect to your feelings, increase your self-awareness and ability to think of new ways to problem solve and develop healthy habits and routines
Learn how to let go of stress and improve your overall sense of well-being through a creative drawing experience
Learn how to use simple creative exercises to create your own sense of calm
No drawing or artistic skill required
Class will meet for two – 2 hour sessions. All supplies will be provided but you may bring any favorite markers, colored pencils or pens if you would like to.